Free Christmas Music Download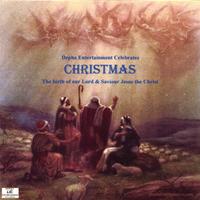 Download My Christmas EP For Free!
This album contains the following songs and artist:
1.  O Come All Ye Faithful – Jessica Edwards & Joe Robinson
2.   Hark The Herald Angels Sing – Carlton Winfree
3.  Silent Night Holy Night – Jamera McQueen
4.  O Holy Night – Tiana Lash
5.  The First Noel – Carlton Winfree & Jamera McQueen
If you love really good Christmas music, then you are in for a treat! This project delivers on the goods!
This project includes various artist that I've worked with and produced. Each artist has their own full length album with the exception of Tiana Lash.
You can download this project for FREE just by paying for it with a Tweet!
*** Please Also Feel Free To Support The Efforts Behind This Wonderful Project By Purchasing It On iTunes.com, Amazon.com or CDBaby.com
DOWNLOAD IT FREE!