Raymond & Kim Larkin – Love Defined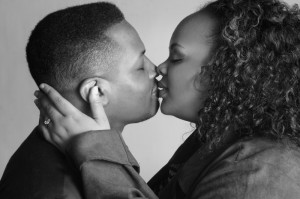 [audio:thelarkins.mp3]
The Love Defined CD was a blast to produce! We all collaborated with song writing and what you have is a really great album of music for everyone.  If you love good love songs this is the album to add to your collection!
Kim and Raymond came to me needing help with their project. All they had were recordings of them singing with no music and just that alone was a treat for me! These guys can really sing!
So we took the recordings and sat down at the keyboard and hashed out the basic song structure and as we worked the creative juices began to really flow. They would later come back to the studio with a host of new ideas and vocal arrangements and most importantly, they came ready to work!
We later added the smooth sounds of Luguzy
Visit Raymond & Kim at RealLoveMusicInc.com